Newborn Screening Resources
Prenatal and Newborn Screening Brochure
Produced by Baby's First Test
TYPE: Fact Sheet
PUBLISHED: Thursday, July 20, 2017
CONDITIONS: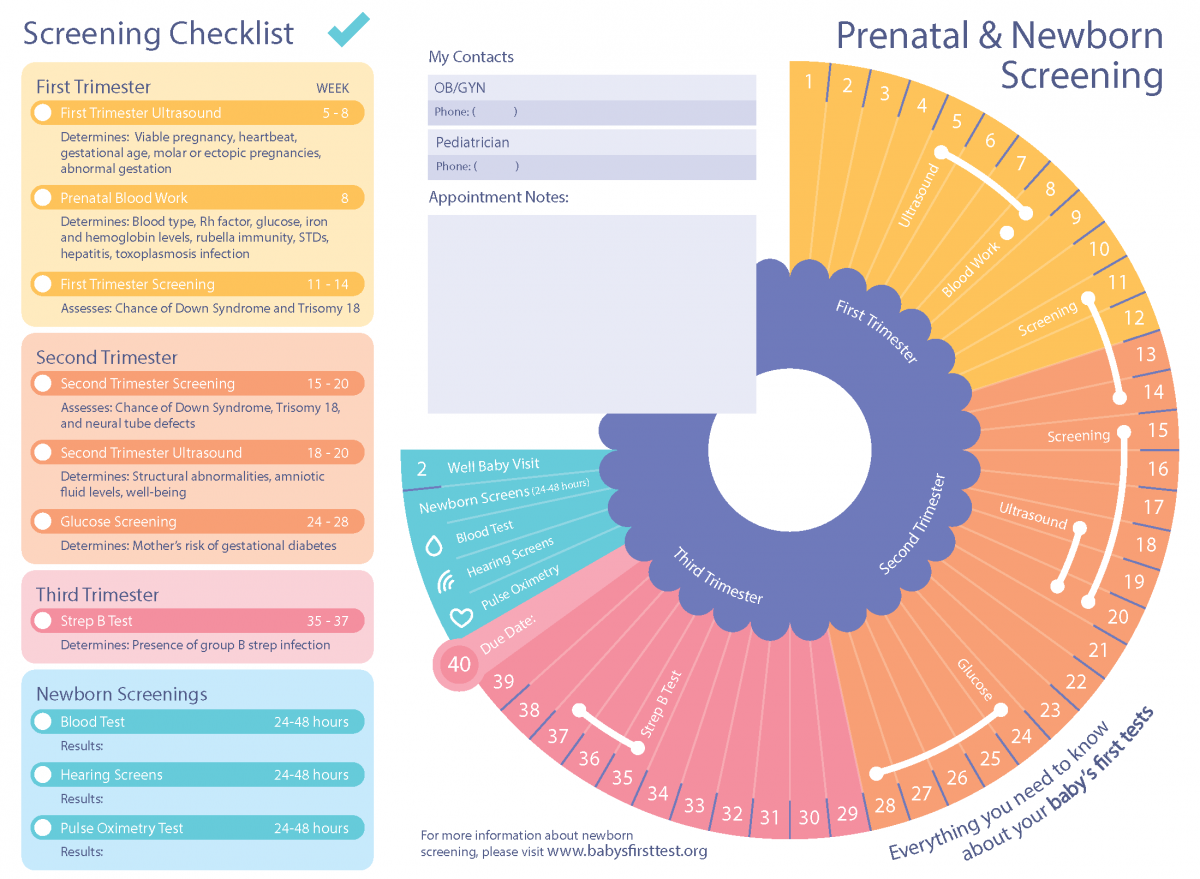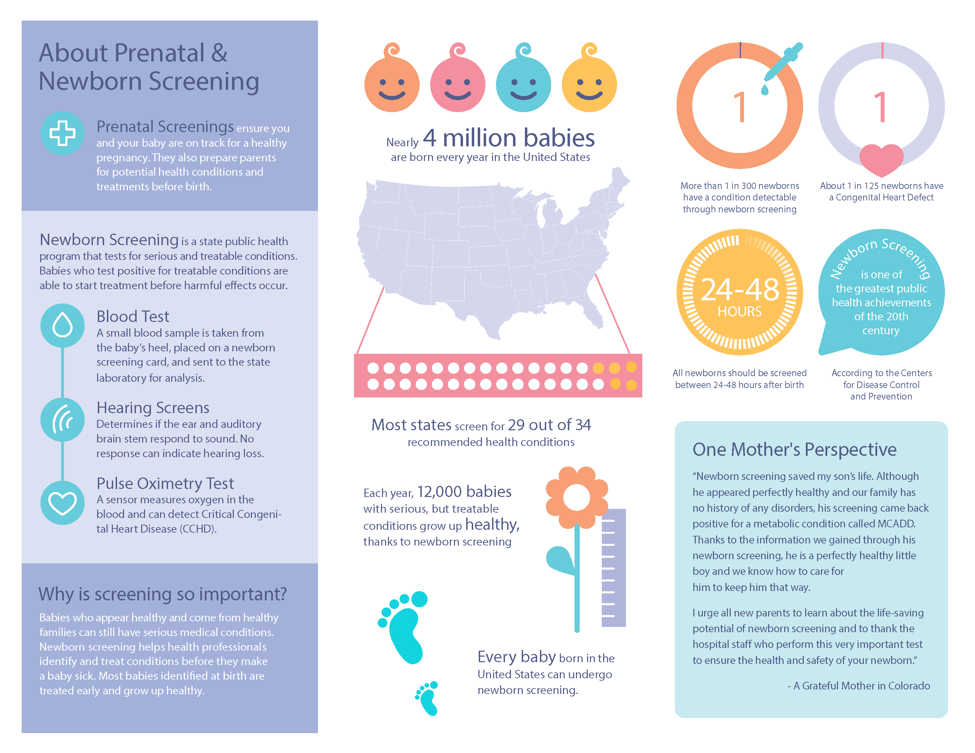 This colorful infographic walks through the timeline of all routine and recommended tests for mother and baby from the first trimester of pregnancy through 24-48 hours after birth. Created by Kay Kelly for her final project as a 2013 Consumer Task Force Member on Newborn Screening, the infographic folds into a handy compact brochure and includes space to fill in physician contacts and appointment notes.
Your input helps us improve the site for parents and practitioners. Leave us feedback about this page.
Was this page helpful?