Newborn Screening Resources
ABC's of Newborn Screening (Spanish)
Produced by Baby's First Test
TYPE: Educational Tool
PUBLISHED: Wednesday, September 27, 2017
CONDITIONS: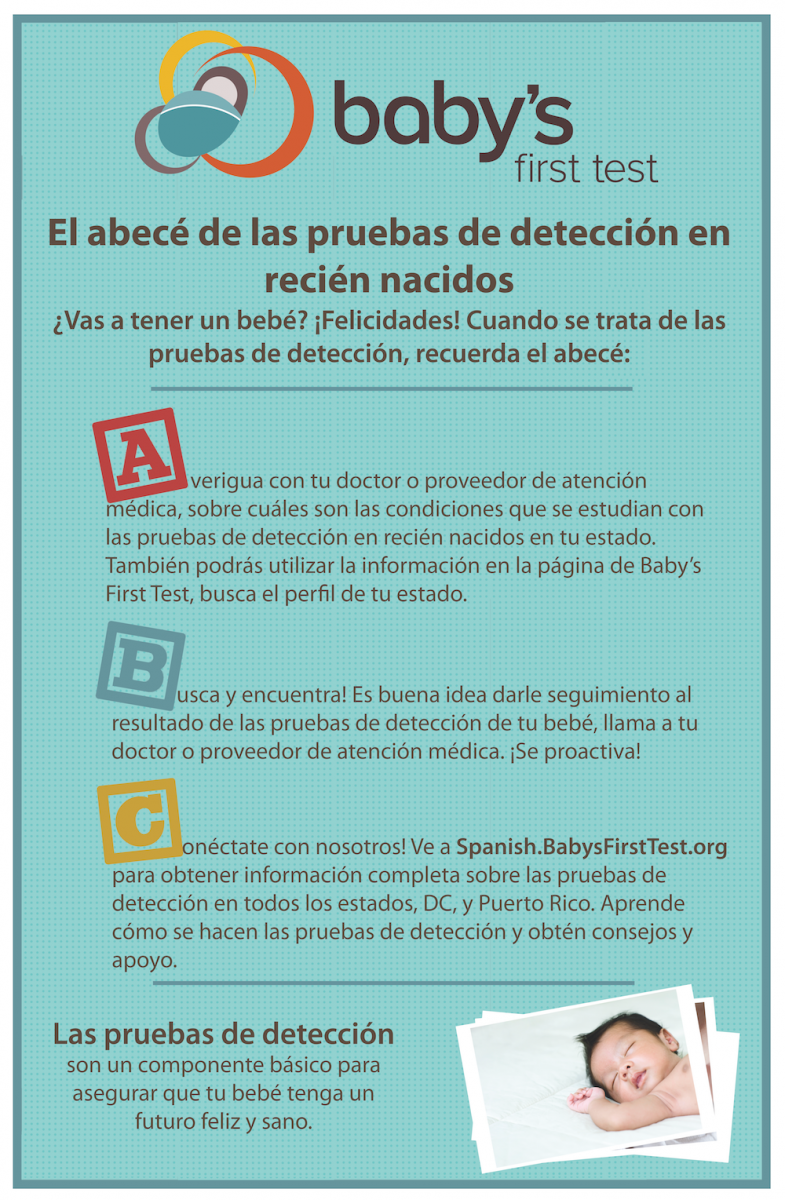 Whether you're a new or expecting parent, there is a lot of information to make sure that you and your baby stay healthy. Baby's First Test created the ABC's of newborn screening 11"x17" poster to give parents an easy-to-remember list about newborn screening. Interested in learning more about newborn screening? Click here.
Visit Spanish.BabysFirstTest.org for more newborn screening resources. To view this poster in English, click here.
Your input helps us improve the site for parents and practitioners. Leave us feedback about this page.
Was this page helpful?